Medical Education Journals
JGME
This is the ACGME's publication. It is read mostly in the US and has information related to residency and fellowship primarily.
Academic Medicine
Academic Medicine is the AAMC's journal. Students, residents, fellows, faculty members, program directors, Deans and others will find useful material in this journal.
Medical Education
Medical Education is primarily for teachers of medicine, medical educators, administrators of faculties or medicine workers and researchers involved in the development of medical education as a whole.
Medical Teacher
Medical Teacher is a leading international journal publishing research into medical education for teachers and trainers in the health professions.<br />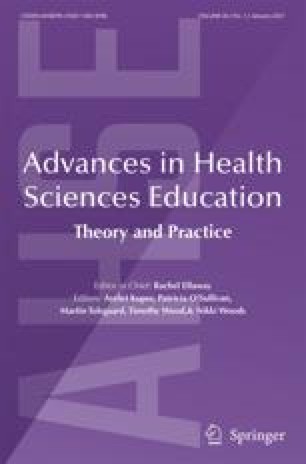 Advances in Health Sciences Education
Publishes empirical studies, fosters theoretical discussions, and addresses practical implications. Emphasizes reviews of important developments in the field. Presents new ideas for health sciences education that describe interesting new educational tools, approaches, or solutions
Teaching and Learning in Medicine
Teaching and Learning in Medicine is an international forum for medical educators on teaching and learning in the health professions and health education.